Careers
Discover Your Home for an Exciting Career
If you believe that you can make a difference, please send your CV to our HR department email address at: Career@Cainver.com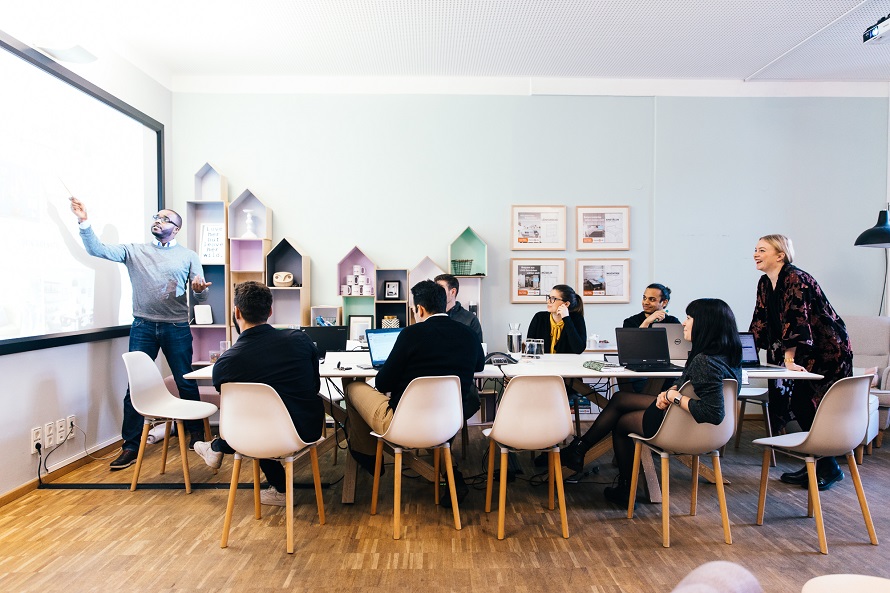 At CAINVER, we're always looking for curious, analytical, and adaptable people to join our home team. Whether you work in one of our global offices, in one of our warehouses, or at our headquarters, you'll find a dynamic environment where learning and growth opportunities are abundant and hard work and results are rewarded. If you're looking for a challenging and fulfilling career, make yourself at home.
Analytics Team
We're the team that provides our fellow CAINVERs with the timely, accurate, and actionable information needed to execute high-level business decisions. We tackle complex challenges, embrace the ever-changing nature of e-commerce, and do things with big data that few companies can. Our team possesses the vital blend of technical aptitude, business acumen, and insatiable curiosity needed to take the industry's best data practices to the next level.
Category Management Team
We're the industry experts driving category growth by coming up with newer and better ways to source product, strengthen supplier relationships, and drive strong business economics. From catalogue expansion and promotions to supplier negotiations, we take ownership of our product offering and devise the strategic solutions needed to spark growth. Our work requires a strong desire to win, creative and innovative problem-solving skills, and a hunger to produce impactful results.
Creative Team
We're the customer-obsessed, business-savvy experts behind the voice and experience of CAINVER—working tirelessly to create the delightful and visually striking elements that shape our brands. Blending raw artistic talent, customer curiosity, and technical expertise, our in-house team of writers, visual designers, photographers, editors, and product designers work together to bring to life the industry's most innovative and intuitive creative experiences.
Customer Service Team
We provide an effortless and delightful shopping experience through exceptional customer service that keeps our customers coming back. Our team goes the extra mile, makes empowered decisions, and ensures customer happiness as our top priority. To us, all ideas have merit, and we encourage every team member to take an active role in making CAINVER the greatest online destination for everything home.
Engineering Team
We're the creative builders solving complex business problems through the newest and most innovative software in e-commerce. From Marketing Engineering and Proprietary Logistics to Development Platforms and Infrastructure Engineering, we leverage open source technology to create our own platforms and engineering tools, and our continuous deployment environment promotes frequent releases to production. We move fast, build to scale, and approach each challenge with agility and creativity.
Finance Team
We're the detail-oriented, highly strategic analysts who oversee the company's well-being, solve challenging accounting problems, and work cross-functionally to determine key operational decisions. We use our analytical skills, tenacity, and expertise to touch every area of the business with an unwavering energy and a competitive spirit. We're a data-driven team dedicated to constantly evolving within our dynamic environment, and meeting new challenges head on.
Marketing Team
We're the team fueling company growth by introducing new shoppers to our site and driving engagement from our loyal customer base. We spearhead top-line revenue growth by leveraging customer data to drive business strategy and building our own ad tech platforms to maximize ROI from our investments. We have an unwavering desire to understand our customer, and believe that true success comes from writing our own marketing playbook.
Merchandising Team
We're the entrepreneurially minded business experts driving the future of online retail through two key functions:
Buying: We manage the category verticals and supplier folders needed to execute the highest level tactical roadmaps. We defy brick-and-mortar rules, think strategically, and act quickly in real time to create a measurable impact within the company.
Merchandising: We create and organize the vast product selection that makes CAINVER the go-to destination for everything home. Whether we're showcasing our 3D models in virtual rooms or leveraging data to improve site navigation, we're committed to curating products in a way that makes shopping easy and enjoyable.
Operations Product Innovation Team
We're the team that sits at the intersection of business and technology. Through supplier engagement, order processing, and warehouse logistics, we lead the design and delivery of the fulfillment and service systems that drive core operational results. We coordinate with our business and operations teams to determine the customer experience and efficiency opportunities needed to execute the dynamic software product development roadmaps that help us provide an amazing post-order experience.
Product Management Team
We're the entrepreneurial decision-makers creating the web and app experiences that make CAINVER a delightful place to shop. Whether on desktop, mobile web, or app, we leverage data, user-centric design, machine learning, and Agile to exceed customer expectations and drive company growth. Our work requires us to move fast, collaborate with some of the best engineers, creatives, data scientists and analysts around, and get inside the minds of our shoppers.
Sales Team
We're the competitive quick-thinkers striving to scale the business by helping customers find exactly what they're looking for through an effortlessly smooth sales process. We not only acquire and build the business relationships needed to grow the company, we offer the creative services and solutions required to help customers, business owners, and design professionals develop and thrive. We work in a fast-paced commission-based meritocracy where every team member is a driver.
Supply Chain & Logistics Team
We're the team creating a loyal customer base by making sure every order goes perfectly, every time. We collaborate with suppliers, negotiate with carriers, and manage warehouse operations, and every day brings a new challenge and need for innovation. Whether we're rolling out CAINVER-run delivery hubs or helping customers track their orders through our app, we take the lead in providing our shoppers with the greatest service experience in e-commerce.
Talent Team
From recruiting and onboarding to organizational design and people analytics, we think proactively, act strategically, and work tirelessly to empower our employees and develop a fun and innovative culture. We take a data-driven approach to our talent and strive to raise the bar on organizational effectiveness. Our work requires us to have strong business acumen, a genuine interest in people, and a desire to find and obtain the best talent in the market.